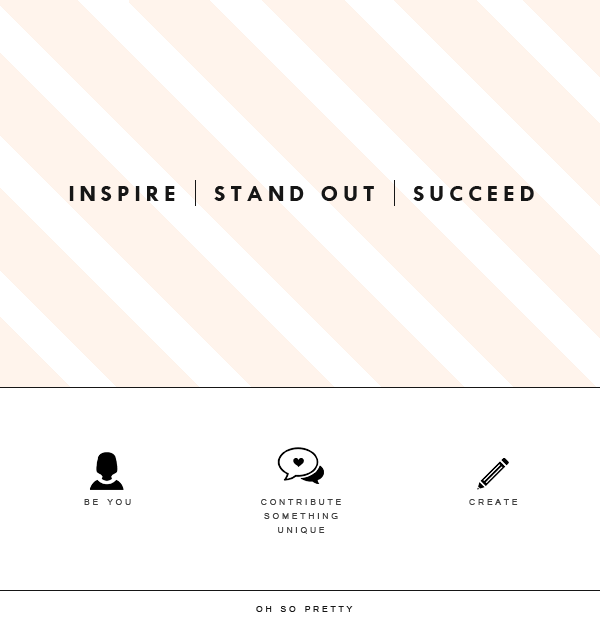 Some of you might remember me mentioning
Alt For Everyone
a couple weeks ago. I took all sorts of classes – from shooting in manual mode to working with sponsors and growing your blog to coding for bloggers. But my
favorite
part, was the keynote by Kate Arends of
Wit & Delight
. You see, when I started blogging 6-7 months ago, I had no idea what I was doing (and
still
don't), but Kate's message was exactly what I needed – developing and using brand strategy to create a cohesive blog and grow readership. So how do you inspire, stand out, and succeed in the blogosphere??
BE YOU
This is so important. In this blogging world, everything is in our faces, and it's so tempting to do what everyone else is doing, but it's pertinent to stick with your brand and keep everything cohesive with your vision.
CONTRIBUTE SOMETHING UNIQUE
Melanie of Fifth & Hazel stated that when a new reader comes to your blog, you have 30 seconds to 2 minutes to catch their attention. Yep. So what sets you apart, and what will captivate readers and draw them back to your site? I can say for myself the blogs I visit daily are the ones that have their own unique style, a cohesive vision, and, of course, inspirational graphics and posts.
CREATE
Once you have a clear vision of your brand and style, go forth and create!!
I could go on with this forever, but I don't want to bore you. If you have any questions or just want to talk please don't hesitate to email me! :)