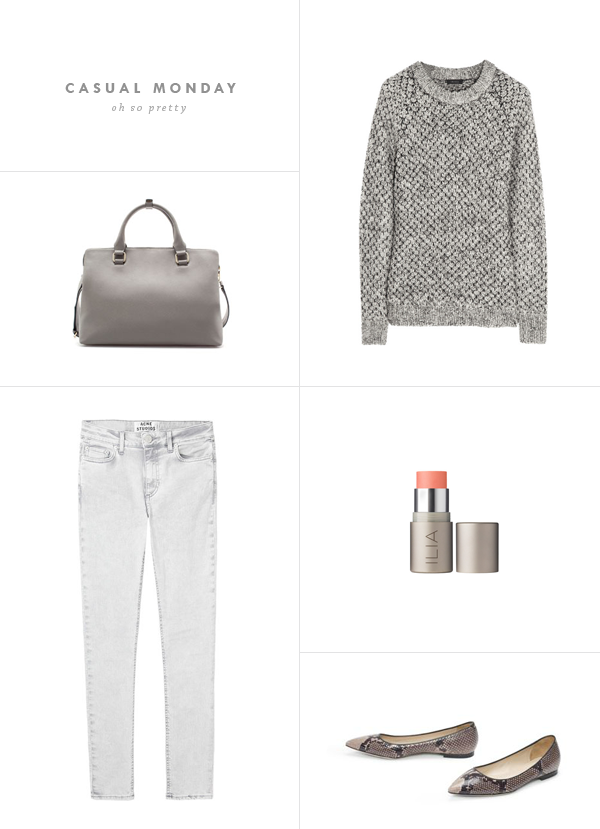 Bag | Sweater | Denim | Tangerine Multi-Stick | Flats
I don't even know why I have a chunky sweater up there because the summer heat is back… temps were in the 80's this weekend, plus humidity! Ick! I stayed inside and made use of my time fixing my computer. It started crashing on me! Thankfully I'm always backing up my files on the external, but I was between trying to fix it or just getting a new one. I felt either way, it would delay my design work.
So, finally, I decided to just reformat the hard drive and reinstall the programs, Photoshop being number one. I am hoping it will last me a few more weeks until I can get a MacBook. Can you guys believe I've been using a PC all my life? The truth is out! Please don't judge.
Happy Monday!