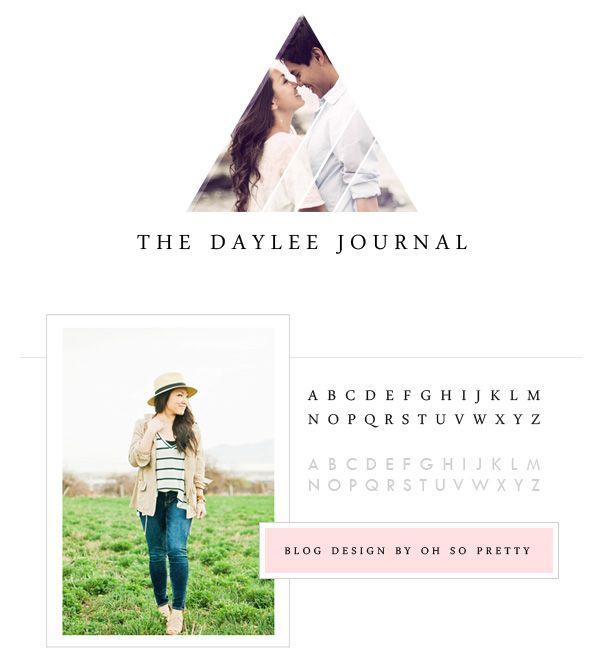 For those who don't know Marsa, you need to go check her out! Not only is she beautiful and stylish, she's super sweet and HILARIOUS.
The Daylee Journal
is a place where she shows us her fabulous outfits and gives us a peek into her relationship with her husband, Jerry. They're pretty much perfect. And my fiancé and I refer to them as our twin couple. Really.
She just asked for a mini make-over – clean things up a bit. Marsa wanted two things – Jerry and triangles, so I put them together for the header! I didn't really mess with the fonts and whatnot, since she wanted to keep that the same – just gave it a little face lift with the graphics. What do you think?
Check it out // The Daylee Journal