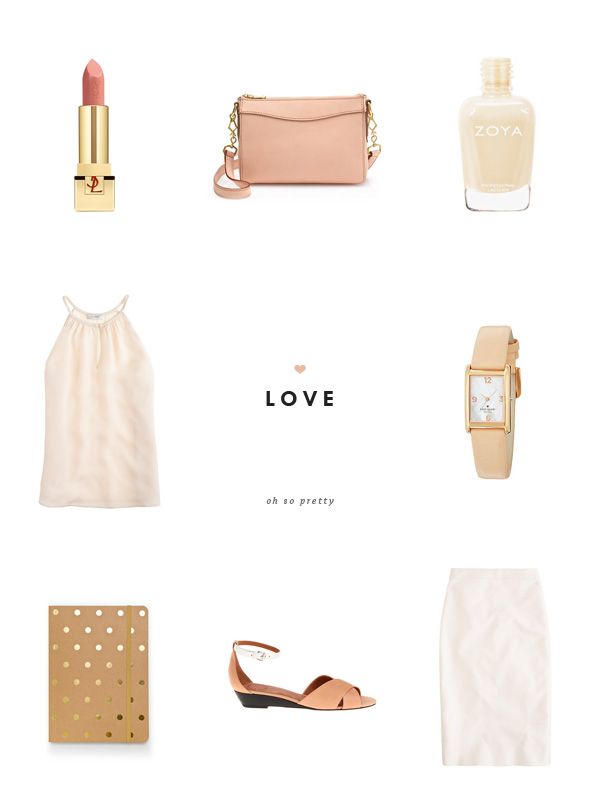 YSL Lips // J.Crew Purse // Zoya Nails
J.Crew Silk Top // Kate Spade Watch
Notebook // MMJ Sandals // J.Crew Pencil Skirt
I met up with my friend this weekend and tried on her
Kate Spade Watch
. It sure looked good on my wrist… so I think I may have to get it. I also
really
want those
MMJ Sandals
, but they don't have my size!! The reviewer did say she went up a size, maybe I'll just do that… What do you think? Worth the try?
Oh, check out my guest post,
Sleeping Beauty
, on Ashlyn's blog,
Let It Be Beautiful
. Did I make that post at 12:00 AM? Yes. Was I sleepy? Yes. We've both been living in our PJs, studying for our boards. She's taking hers TOMORROW –
send her your prayers!
♥