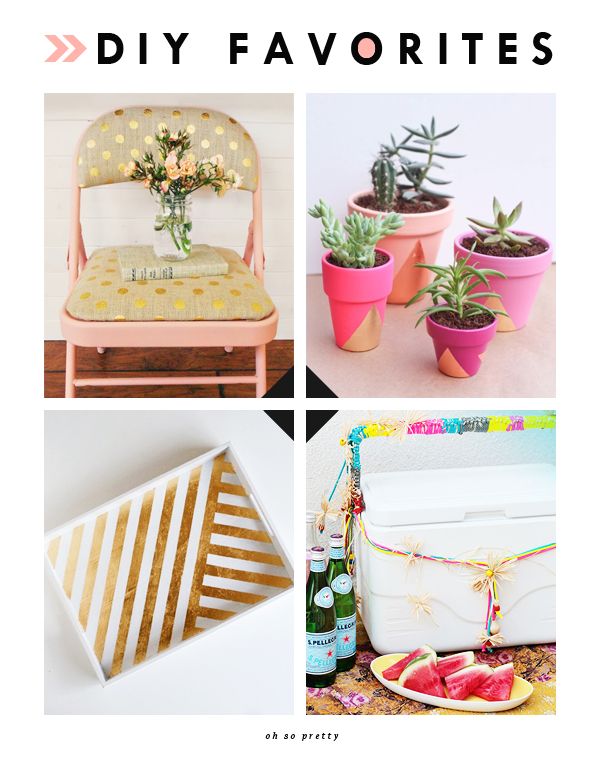 // Drab to Fab Folding Chairs – How pretty is this!? Pink with gold polka-dots?!? Love.
// Succulent Pots – I love the bright colors with a pop of gold.
// Metallic Gold Leaf Tray – This would look great on my dresser.. or desk.. or coffee table..
// Make a cooler cooler – Perfect for summer picnics.