It's May! I know, I know.. I'm a week late. I've been super busy doing everything except blogging. Although, I have been finding a some time to do some blog designs / re-designs. This week is going to be even more hectic, since I'm going out of town, again! I'll get back to regular posting soon.. promise.
This weekend, I had a lovely little break hanging out with my bestie.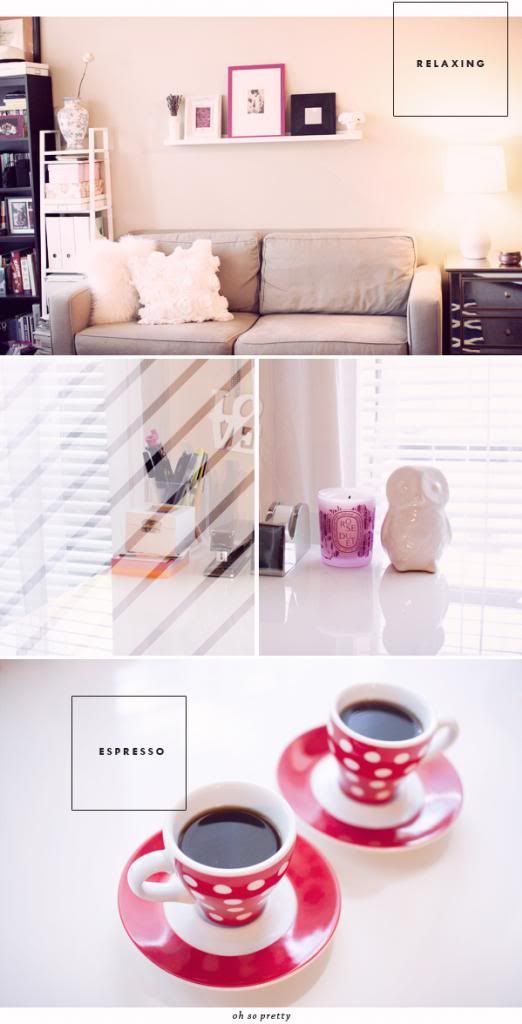 How pretty is her place, and how cute are those espresso cups?! Love. We spent a good amount of time chit chatting… drinking coffee… and discussing grown-up things, like buying a house! :)
Here's something exciting. So, I've been eyeing this Chloé bag for awhile. Turns out Saks Fifth is closing here! Sad! But I got this this pretty little lady on sale! Happy!