Sometimes we just need a little break – and what's better than an impromptu vacay?? So what does a girl do in Vegas when she doesn't drink, gamble or party? Eat and Shop, of course. I'm pretty boring :-/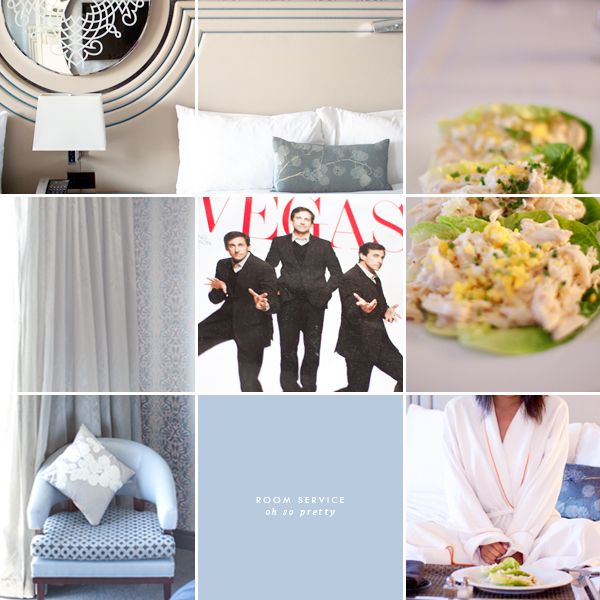 We stayed at the Cosmopolitan this time. I'll post more photos from the hotel later, but I just wanted to show you snippets of the pretty room. Can someone tell me why room service (and everything else) in Vegas so expensive?? But that didn't stop me from ordering these Spicy Crab Lettuce Cups twice – totally worth it.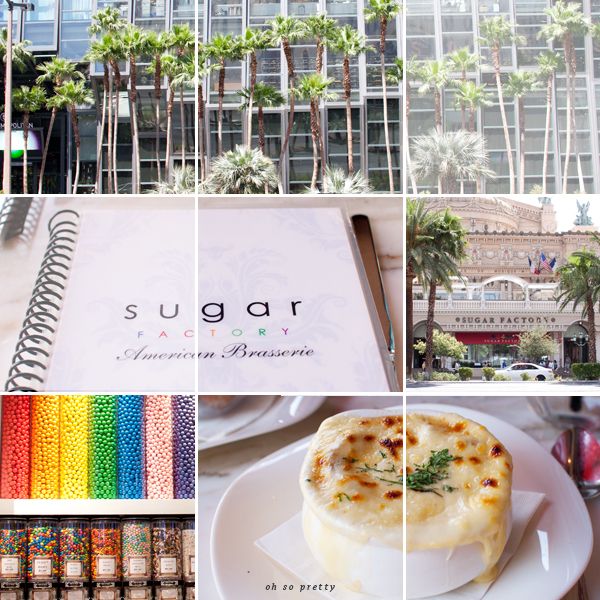 We always make a stop at the Sugar Factory when we go to Vegas – one of my favorite spots. And yes, that french onion soup is just as good as it looks.
OK. Everyone has to try Max Brenner – Chocolate by the Bald Man. Especially if you love chocolate like me. They have chocolate everything, even pizza. Since this was breakfast and super early in the morning, I started off with this granola bowl. Amazing. To top that off, I had this delicious Chocolate Chai Tea. Amazing again.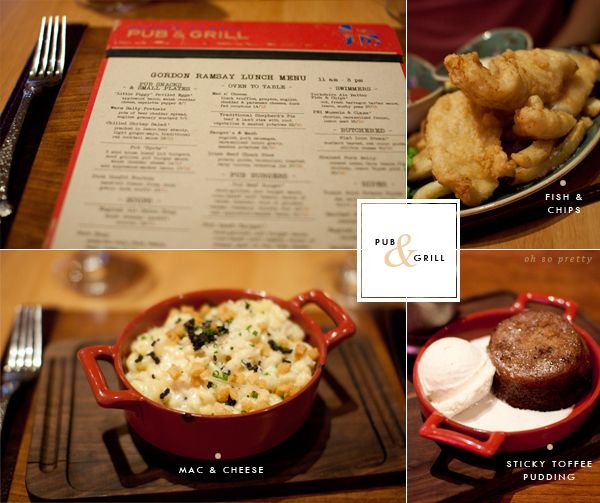 My fiancé is a big fan of Gordon Ramsay, so we had to try his Pub & Grill at Caesars Palace. Best mac & cheese I've ever had, and according to him, best fish & chips he's ever had. BUT let's talk about dessert – this Sticky Toffee Pudding was A-H-M-A-Z-I-N-G! The waiter told us every Gordon Ramsay restaurant does their Sticky Toffee Pudding a different way, so now we're on a mission to try every Gordon Ramsay Sticky Toffee Pudding. Has anyone tried it anywhere else?
I know I'm late, but I hope everyone had a wonderful Memorial Day weekend. This is what I wore – some red (or a shade of red), white and blue. Thank you to my bestie for showing me this super cute J.Crew skirt.
I'm sure I just overwhelmed you all with food, but can you believe this isn't even half of everything we ate. Yep, we're fatties.