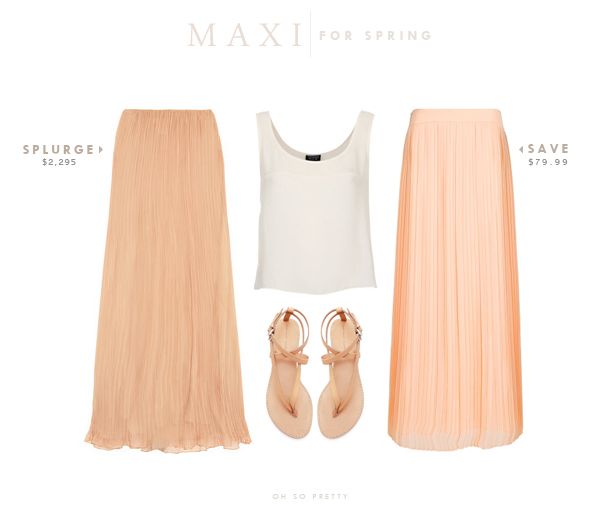 Chloe Maxi Skirt // Topshop Top // Zara Sandals // Mango Maxi Skirt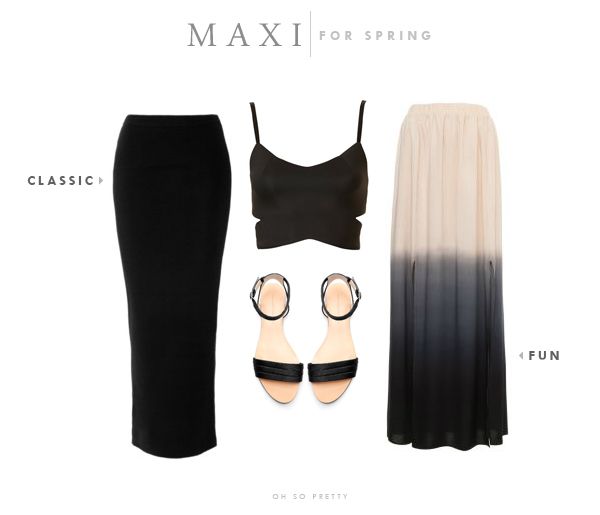 Stretch Maxi Skirt // Topshop Top // Zara Sandals // Ombré Maxi Skirt
I love maxi skirts for spring. Two reasons – pretty & comfy. I love them loose, tight, flowy, sretchy, whatever. They are like my stylish sweat pants. I just throw them on with a t-shirt or loose top – effortless and chic. Plus, I think they're a good transition piece, when the weather's warming up, but there's still a cool breeze. I also love to turn maxi dresses into skirts by wearing a top over the dress. With my petite frame, it's hard to find maxi skirts that don't make me look shorter than I already am. This is when I wish I had long legs….
I'm pretty sure you can find a cheaper pleated peach maxi skirt for less than $80 at
F21
or something, but I really like the color of this Mango one. I love the sleek, black skirt – classy. Oh, and I think the ombré one is so fun and cute. Yes?